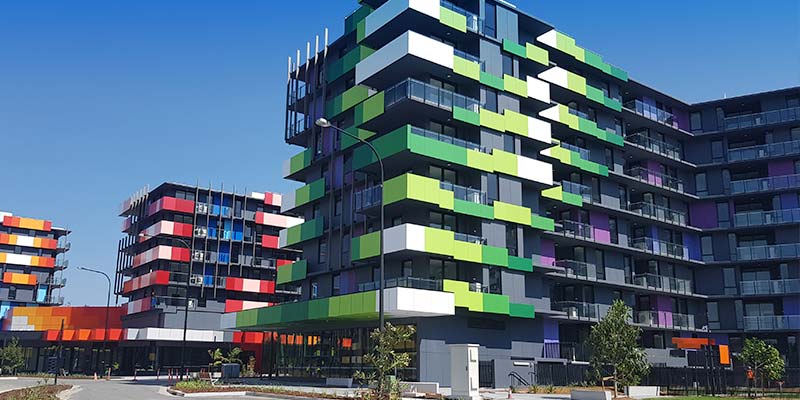 Grocon Commonwealth Games Village
Quality Handrails was engaged by Grocon to supply and install aluminium and glass balustrade to private balconeys at the Commonwealth Games Village on the Gold Coast during the 2018 Commonwealth Games.
Quality Handrails also supplied and installed internal fire stairs to all buildings.
The project ran for approx. 18 months with a workforce of 25 onsite.
Our experience in managing the project and working closely with Grocon resulted in a positive outcome with minimal defects and all completion dates met.